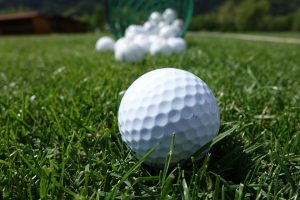 Most golf conditioning programs are too basic or too complex and tedious. BTFS takes an approach from an injury prevention perspective from someone who has treated, and managed preventable golf injuries.The techniques in BTFS are easy to execute and are 'site specific' meaning you will get the stretch you need and learn how to strengthen weak areas affecting your game! These are original techniques perfected over years of clinical application and training. I have used these training methods for years when training golfers was thought of as 'taboo' Don't be fooled by imitations. This program is an original that you won't find anywhere but BODY SPECS!
One of the benefits of BEFORE THE FIRST SWING is that it dispels some common myths about back tightness and pain. I have seen some of the popular golf stretch programs and they demonstrate some classic techniques and stretches that will feel great. Unfortunately, it only masks the symptoms and does not address the cause. I introduce a technique called a 'sacral (sacrum)' stretch that addresses hamstring tightness, upper/low back tightness, groin tightness, glute tightness and the hip all in ONE movement. I demonstrate two great techniques that I guarantee will revolutionize your current stretching regiment! The sacrum is that 'upside down' bony triangle that sits between the hip bones above the butt crack. There are two ligaments that come from the lumbar region and attach to the posterior iliac crests:those are two big bones that make up the hip.
BEFORE THE FIRST SWING is an excellent introduction into injury prevention and management of common golf-related injuries. 
 CONTACT US!
Our team is ready to help build you up and provide the experience you deserve. Please call us today or stop by our facility and say hello. Contact us for more information on our FREE TRIAL.
Our Location:
3796 Plaza Drive
Ann Arbor, MI 48108
* Unlimited Hour
THIS is the most economical package we offer. Highly recommended for sports performance training & conditioning, and weight loss goals. TAKE IT TO THE NEXT LEVEL, BSI style! Go all in and get the TOTAL PACKAGE of our award winning training and conditioning programs!
* Unlimited 1/2 Hour
Not quite sure if you want to make the commitment but want give it a try?. Then this is a good start! This is an IDEAL package especially if you are using other training methods ie, yoga, swimming, biking, running, other sports but you want something to 'upgrade' your training 'IQ'!
* Trainer Flex
(for former members)
Optional $50 add-on

A new way to BSI membership. If you are a former member who wants to train at our award winning facility but funds are tight or the schedule is too hectic, then the TFLEX is for you!!
MOBES On The Go
(taping and joint stretching)
$
10
/MOBES taping or stretching session
Need not be a member to participate.

We will be able to utilize not only years of clinical expertise but 4 different styles of taping (strapping) methods restoration stability to reduce joint stresses and promote efficient healing! Mobesis short for mobilization. It is a clinical technique that requires calibrated manual manipulation of the joint to improve range of motion and promote healing. Very effective with taping!
Functional / Injury Assessment
Specialized assessment by Skip with a plan for recovery! This is recommended before starting a training program.
Family Add-on
$85 (per 2 person)
$75 (per 3 or more persons)